Sharing some of my favorite $15 and under gifts for stocking stuffers, gift exchanges, or if you're just on a budget this year!
It's that time of year again! Our inboxes are flooded with all the deals, we're making a list and checking it twice, and things are getting a little crazy. Today, I rounded up some of my favorite products I've purchased this year. The best part? They are all $15 and under, and some of them I absolutely cannot live without! I hope this helps you find that stocking stuffer, gift, or new product for yourself!
Y'all. I have this in 3 colors. I've used them up, reordered them, and I don't plan on stopping anytime soon! Early 2019, I got on a clean beauty kick, and honestly I can't even count how many clean beauty brands I have tried (if you ever want to know about any clean beauty brands, just ask me, there's a 90% chance I have tried it). I LOVE that Billie is a clean beauty brand, and their products are such high quality and affordable!
Why I love it: It's made with clean ingredients, it comes in 4 colors, and the tint is sheer enough to wear everyday, but adds enough color to add that pop of color to your complexion! I wear the 'fig' color on wedding days and it lasts so long. The 'sorbet' color is what I swipe on multiple times a day and it's more of a sheer pink.
Okay, these are actually $15.99 so not quite under $15. But it's a 2 pack sooo technically per cover…under $15! I got these for our new home and I am honestly so pleasantly surprised at the quality.
Why I love it: The velvet covers are SO soft! They are washable (can I hear an amen pet owners!), and the pom poms add such a fun little touch! Our cat has been busy doing the devil's work trying to pull off the pom poms. So far, he has been pretty unsuccessful! He has only gotten off about 2 of them and then seemed to give up. So cat owners, I would almost say that these are furry friend-proof!
This is usually $20 but right now it's on sale for under $15! I got this a year ago, not expecting a whole lot honestly. But this little guy has really surprised me!
Why I love it: All you need is water. Just water, to take of ALL the makeup. I'm talking mascara, foundation, heavy eyeshadow, I mean ALL of it. I have not used makeup wipes in almost a year! The thing with this though is you have to wash it often. I was mine every week and just use sections of it during the week! It's so soft and it does a great job.
Can you ever have enough throw blankets? My husband would say yes, but I'm on team 'collect all the blankets' on this one! This blanket comes in 9 colors!
Why I love it: It's super soft, it's 10 dollars, and the tassels add such a cute touch! I got this in cream, but you can easily get the red or green ones if you're feeling festive. I think the softer pastel pink and blue shades would be so cute for a nursery or kid's room too!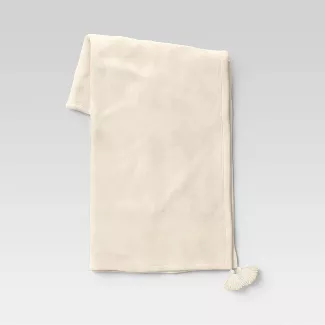 Let's add candles to the list of things you can never have enough of. This candle is only $5 and would make the perfect little stocking stuffer! It comes in different colors for each initial, but the color combos are really pretty and add a pop of color to a room of neutrals really nicely.
Why I love it: I love the tropical smell, and the fact that it's a soy based so it's a clean burning candle! The smell isn't super strong, but it's perfect for a smaller office space, to keep on a desk, or a nightstand! I would definitely keep the jar when it's done burning to put little odds and ends in too.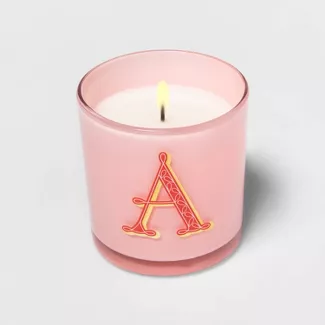 I bought a similar pair of these on Amazon that were around $25-$30 earlier this year. It was right around when quarantine started and those criss cross slippers were alllll over the internet. But honestly? I like this $10 pair way more! Beware, they go out of stock all the time – but once they restock, run don't walk!
Why I love them: I can't even begin to tell you how soft they are. It feels like you're walking on a dream ( sorry, that song will be stuck in your head now 🙂 I have not washed them yet, so I can't speak to that just yet. But I have washed my other criss cross slippers and air dried them just fine, so I would think it shouldn't be too much different with these!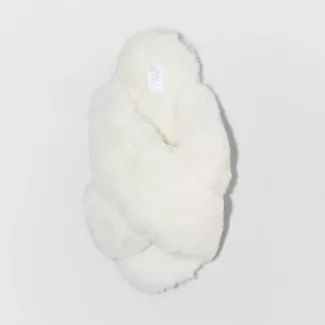 Want to know a kind of embarrassing secret about me? Since you're here, I consider us friends, so I'll share. I make a reading list every year of books I want to read. I know, I know, we all had those dreaded reading lists in school that we couldn't wait to get away from. And yes, here I am making these, as an adult, out of my own free will. I love self improvement books way too much. Someone tell me I am not alone! 😛
Why I love this: if you've followed me for a while, you've probably heard me talk about this book on my stories. It's because this book is so much more than your average self improvement book. It offers such a real and raw perspective on what so many of the things many of us struggle with. It's honest, straightforward, and a great way to kick off a new year (especially after a year like 2020).
Those things we can never have enough of tend to make great stocking stuffers, right? So let's add mugs to that list! This insulated mug is under $10, and it comes with a straw if you wanted to use it to sip on a cold brew.
Why I love it: It's insulated, good quality for a mug under $10, and comes in tons of different colors!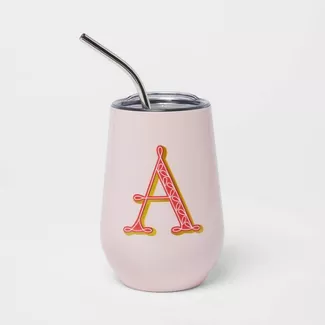 This right here is the stocking stuffer that you'll want to put in your own stocking. Trust me! I have been using this for 3 years, and I am never going back. Plant Therapy has so many great oils and for the price, they are such high quality! They are 100% pure, undiluted oils, and smell so great.
Why I love it: I have tried ALL the essential oils. Ok not really ALL of them of course, but I've tried a lot. But this one right here is the winner for sleep. I just dilute a few drops of this in a diffuser before bed, and I really do sleep so much better. This is a blend of lavender, patchouli, chamomile, and hints of orange and geranium. It's such a calming scent!
This is a great $15 and under gift or stocking stuffer for the homeowners in your life. I was really curious about these, and again, very pleasantly surprised! I know, it kind of seems like it would be a bust, right? Is it the smiley faces? Not sure. But I have loved using these!
Why I love them: They come in so many sizes that there's always a lid to fit whatever you're trying to cover. They stretch and expand to fit a variety of different containers. Also, I love that they come in 2 colors. I usually use the blue to cover raw food (like if we're seasoning raw meat), and the clear covers for everything else. I don't use as much plastic wrap or foil anymore so there is less waste, and the tight seal has very visibly kept our food fresher for longer!
So there it is, my top 10 favorite $15 and under products that would make great stocking stuffers or gifts. I hope you found something in here that you can't wait to try, something that becomes a staple, or that you want to gift to someone else.
Merry Christmas, and happy holiday shopping! Check out more lifestyle posts here 🙂